RYOBI Introduces the 18-Volt ONE+ LED Flashlight. It features a multi-functional design, that is capable of mounting on a 2x4. This 18V flashlight also has a rotating head for adjustable light beam direction. With 130 lumens of light output and up to 35 hours of runtime, you'll never be left in the dark.
---
Product Videos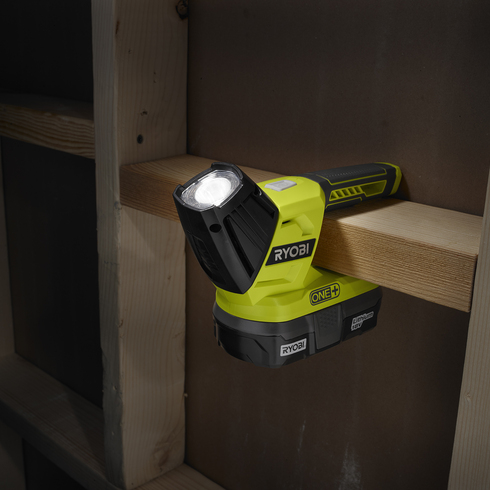 130 Lumens of light output
100 Yards of beam distance
Integrated mounting slot designed for a 2x4
Rotating head for adjustable light beam distance
Up to 35 hours of light with RYOBI P108 4Ah Battery
Integrated mounting hooks for hanging
Battery: 18V (sold separately)
Bulb: LED
Watts: 2 Watts
Lumens: 130
Tool Weight: .55 lbs.
For your RYOBI Power Tool replacement part needs, simply click the following link to access replacement parts schematics, as well as, on-line parts ordering through the RYOBI master parts distributor.
For those customers that prefer ordering by phone, simply contact the RYOBI master parts distributor at 1-877-545-4099, and place your order over the phone.
If you prefer to order online please click the link below. Please note that all prices are in USD and will be converted to CAD by your credit card company at the exchange rate set by your financial institution.
VISIT PARTS STORE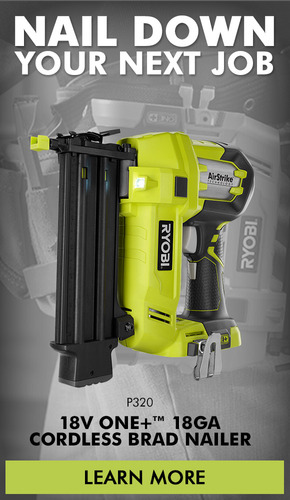 ---