+4
18V ONE+ HP BRUSHLESS 22" HEDGE TRIMMER
Model: #P2608BTLVNM
More Power. Longer Runtime. Longer Motor Life.
Over 260 ONE+ Tools – All Work With Any RYOBI 18V ONE+ Battery
MORE POWER. LONGER RUNTIME. LONGER MOTOR LIFE.
Features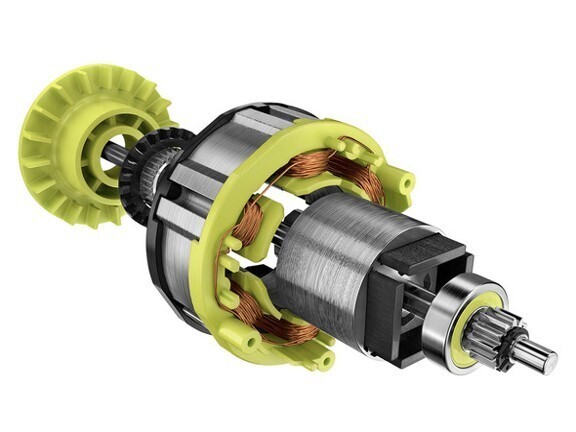 brushless motor
More Power. Longer Runtime. Longer Motor Life.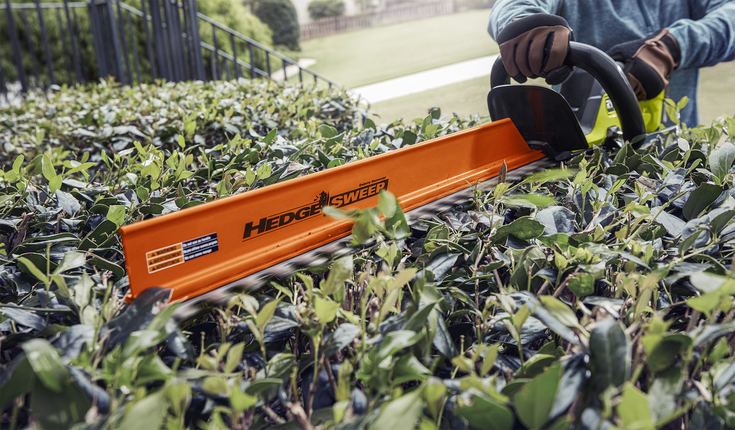 hedgesweepe debris remover
Clears clippings as your trim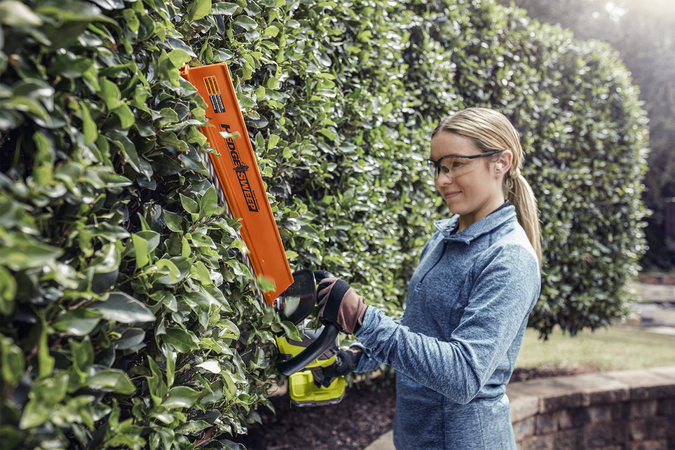 Wrap-around and rotating handle
For greater comfort, cutting control, and trimming at all angles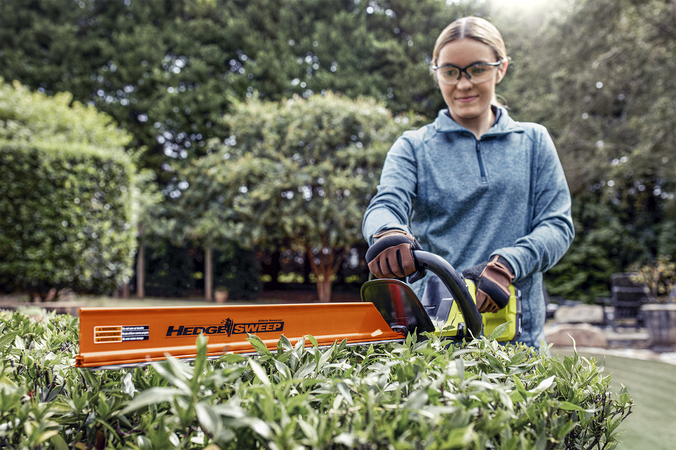 Dual-action blades with anti-jamming technology
For speed and efficiency when cutting
Specifications
Dimensions
Weight

5.7 lbs.

Blade Length

22"
Details
Cut Capacity

3/4"

Battery

N/A
Warranty
Warranty

3 Year Limited Warranty
Includes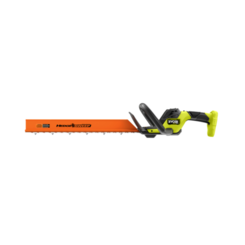 18V ONE+ HP BRUSHLESS 22" HEDGE TRIMMER
[#<ProductFeature id: 5384, title: nil, content: "18V ONE+ HP BRUSHLESS 22\" HEDGE TRIMMER", photo: "e9acb5b6-ddd2-4c27-ac4e-8875eb95a69b.png", created_at: "2022-03-31 19:39:55", updated_at: "2022-03-31 19:39:55", product_id: 1588, sort: 0, enhanced_type: "included_item", enhanced_group: nil, enhanced_icon: nil>]