The 18V ONE+ Hybrid Drain Auger offers superior performance to rid your sink or tub of slow draining. This Hybrid Drain Auger is unique in that it has Hybrid Technology, meaning it can run off a RYOBI ONE+ battery or electric power with provided power supply. The cordless convenience makes this drain auger one of the most user portable drain augers. The reinforced auger cable and powerful motor easily clear clogged drain pipes up to 2 in wide. The innovative chuck design allows you to easily drive the 25 ft. long cable to the clog and break it up, then quickly switch to retract. The 18V ONE+ Hybrid Drain Auger is sold as a bare tool, allowing you to build on your ONE+ collection without spending additional money on batteries and chargers with each tool purchase.
---
Product Videos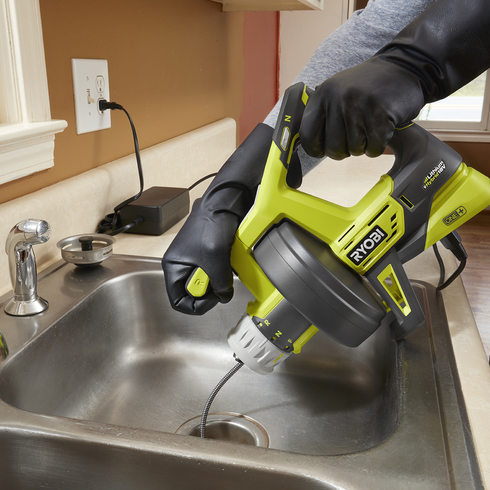 FEATURES
HYBRID power: Runs off any RYOBI 18V ONE+ battery and electric power
Innovative chuck design for ultimate control
Clears clogs with ease from drains up to 2 in. W, including sinks and bath tubs
25 ft. reinforced cable to minimize kinking
On-board rear drain port prevents water build up in the drum
Stabilizing feet to keep rotating drum off delicate surfaces
18 V Hybrid Drain Auger, Power Supply, Auger Tips - Model p4002/p4002ps
Click the link below to access power tool replacement parts schematics and order parts online.
For those customers that prefer ordering by phone, simply contact the Ryobi master parts distributor at toll free 1-877-545-4099, and place your order over the phone.
Visit Ryobi Power Tools Parts Store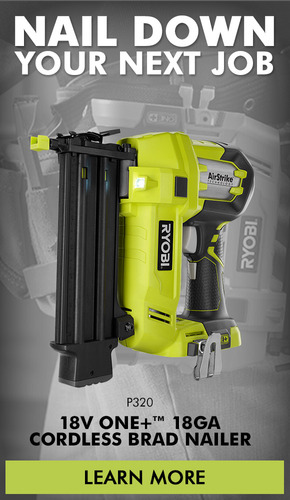 ---