Media
P506 18 Volt ONE+™ Circular Saw with Laser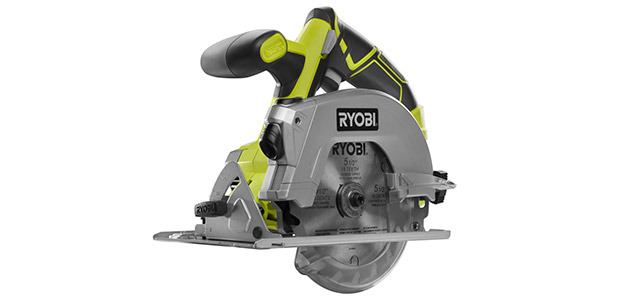 This new circular saw is ready to make straight rip and cross cuts on a variety of natural or manmade lumber and sheet goods. The Exactline™ laser automatically activates during use for improved cutting accuracy, no alkaline batteries are required. The compact, ergonomic design is accentuated by the new and improved GripZone™ micro-texture overmold, applied for optimum grip and user comfort.
---
P514 18 Volt ONE+™ Reciprocating Saw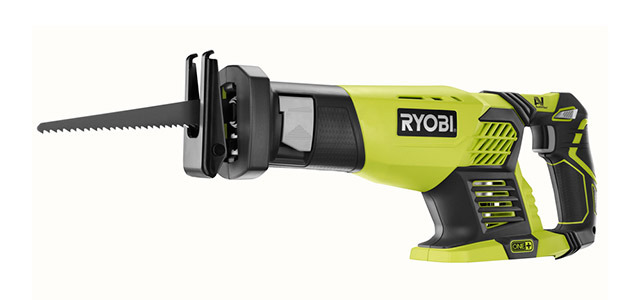 The new Ryobi 18V ONE+ Reciprocating Saw is designed to cut through wood, metal or plastic with ease. The Anti-Vibe™ handle reduces vibration and user fatigue during prolonged use. An upgraded adjustable, pivoting shoe allows users to have more depth-of-cut control, resulting more efficient use of the blade.
---
P704 18 Volt ONE+™ Worklight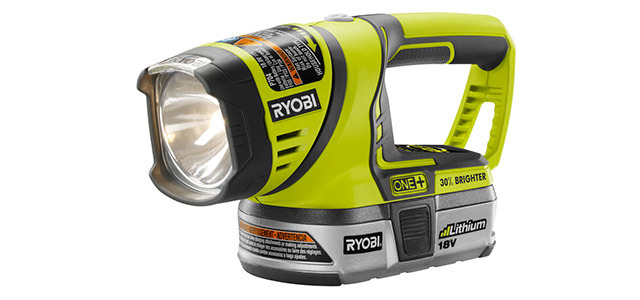 The Ryobi 18 Volt ONE+™ Worklight is the perfect addition to any ONE+ tool collection. With higher output and more adaptability than before, it is ready to handle any unique lighting situation. Whether you need more light in the great outdoors, under the sink or in the attic; the swivel head, nail hang-hole and multiple sitting position options make the ONE+ Worklight the ultimate in lighting versatility. Best of all, it works with any Ryobi 18V One+ battery.
---
P731 18V Dual Function Inflator/Deflator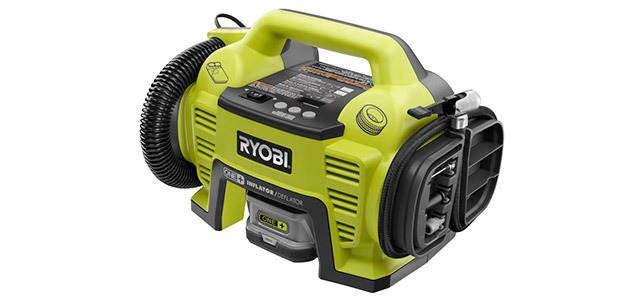 RYOBI delivers more cordless convenience with its fully featured P731 Inflator/Deflator. The P731 provides high pressure inflation and high volume inflation/deflation powered by RYOBI's ONE+ battery platform. There are separate ports for inflation and deflation providing more durability. You can program the inflator to automatically shut-off at any pressure. The digital readout is conveniently placed on the top of the unit for easy viewing and accurate to within 1 PSI. Besides being more compact than the previous RYOBI inflator, this unit has onboard storage for all of its included accessories and an easy-wrap hose storage. Cordless inflation and deflation has never been so convenient. The P731 is a must-have for any ONE+ system user!
---
P846 18 Volt ONE+™ 3 pc Lithium-ion Combo Kit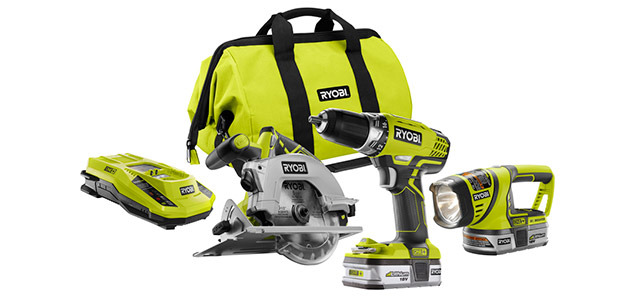 Announcing the next generation in affordability and productivity. The Ryobi 18 Volt ONE+™ 3 pc Lithium-ion Combo Kit was built to provide solutions at home and on job sites with even better performance at an incredible value. The lighter, faster and more powerful tools feature a new and improved GripZone™ micro-texture overmold for optimum grip and user comfort. The charger is equipped with IntelliPort™ technology to protect battery cells, maximize battery life and conserve energy.
---
Categories
Product Line