Media
RYOBI Snow Blowers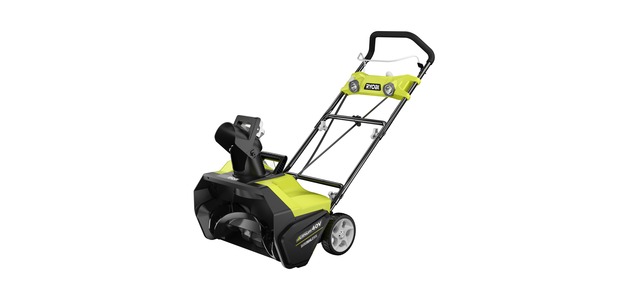 (ANDERSON, SC) – Many families favorite winter pastimes involve a large mug of hot chocolate, a warm fire and good conversation with close friends and family. The cold weather and winter snow storms usually provide families the opportunity to spend quality time together. The dreaded winter question that interrupts family breakfast or game nights during the winter is "who is going to shovel the snow?". Unfortunately, many early mornings and late evenings are spent clearing snow from driveways, sidewalks and decks. This year RYOBI has introduced a full line-up of RYOBI Snow Blowers that will make winter snow storms more manageable, allowing homeowners to spend less time clearing snow and more time enjoying winter with friends and family. Available exclusively at The Home Depot and homedepot.com, the RYOBI Snow Blowers provide convenient, hassle-free, portable power.
---
RYOBI P241 Featured in Popular Mechanics
The RYOBI P241 has been recognized as the Best Hole Driller in the industry by Popular Mechanics
---
RYOBI Power Tools Wins 2013 Innovation Awards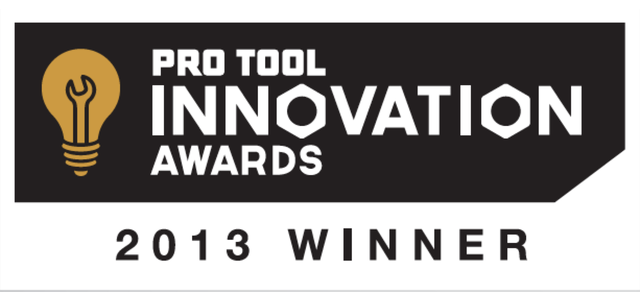 Pro Tool Reviews announced winners of its recent inaugural Innovation Awards.
RYOBI Power Tools was proud to take home 10 awards in 5 categories.
And the winners are:
RYOBI ONE+ System

RYOBI AirStrike Brad Nailer

RIDGID Universal Shank Jigsaw Blades

RIDGID AC JobMax

RIDGID 8" Tile & Paver Saw

HART Sledge Hammers

RIDGID TriStack Compressor

RIDGID Brad Nailer

RIDGID Finish Nailer

RIDGID Roofing Cutter
Read the full review here.
---
Ryobi 18-Gauge Cordless Brad Nailer Review
Featured on About.com
4.5/5 Star Rating
By: Chris Baylor
The Ryobi 18-Gauge Cordless Brad Nailer (Model #P320) is an 18-volt cordless brad nailer that doesn't require an air compressor or an air canister to drive the nails. Instead, the unit uses Ryobi's AirStrike Technology to create enough compression to drive up to a 2-inch 18-gauge nail. The entire unit, with battery pack and a full load of nails weighs about five pounds, but it is relatively well-balanced enough to allow for easy use over head when installing crown moldings. The unit uses any of Ryobi's One+ battery packs (either Lithium Ion or NiCad), but the battery pack and the charger are sold separately. If you already have other Ryobi One+ tools with a charger and a battery, you can swap out those batteries into the brad nailer as needed, keeping the initial cost of entry into this tool much lower. The package does include the P320 brad nailer, 500 1-1/4 inch nails to get you stared, a belt clip that can be attached to either the left or right side of the base of the nailer and an operator's manual.. Read More
---
New Product: HP64LK 4V Lithium-Ion Right Angle Drill
The New RYOBI® 4V Lithium-Ion Right Angle Drill offers the convenience of a right angle drill in an ultra-compact design. This drill is great for drilling and driving and perfect for tight spaces and hard to reach areas. The right angle drill is powered by TEK4 technology and the 4V battery is a compact and lightweight solution for most household projects. One TEK4 battery powers all TEK4 tools, giving the user a full complement of tools with one battery system.
Specifications:
Drill
Battery: 4V

Speed: 220 RPM (No Load Speed)

Chuck:1/4" SpeedLoad+®

Torque: 50 in./lbs.

Weight: 1.35 lbs.
4V Charger
Battery: 4 Volt

Input: 120V, 60 Hz, 6w

Output: 4.0V DC

Cord: 6 ft.

Tool Weight: 0.40 lbs.
Features:
Drill
Ultra-compact design allows use in tight spaces and overhead areas

1/4in. SpeedLoad+® chuck makes changing bits easy, and works with all

hex shank bits

Built-in Tri-Beam™ LED light provides optimum illumination and eliminates

shadows on work surface

3-Position switch easily changes from forward, reverse, and light-only mode
Soft rubber grip for added user comfort
Compact 4V Battery
Includes: HP64L Right Angle Driver, (1) AP4001 4V Rechargeable TEK4 Battery, AP4800 Charger, (2) 1 in. Bits, and Operator's Manual
Warranty: 2 Years
Launch Date: October 2013
---
Categories
Product Line