Media : News Releases
RYOBI 2800 PSI Gas Pressure Washer with PowerControl Technology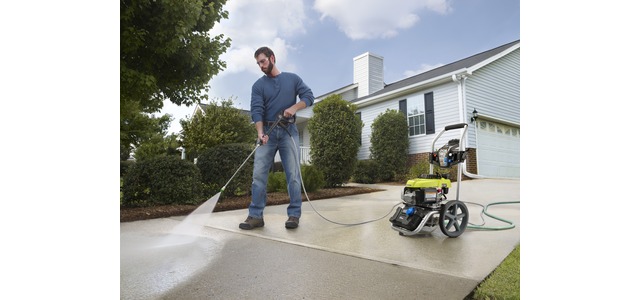 ---
RYOBI 2000 PSI Electric Pressure Washer Fact Sheet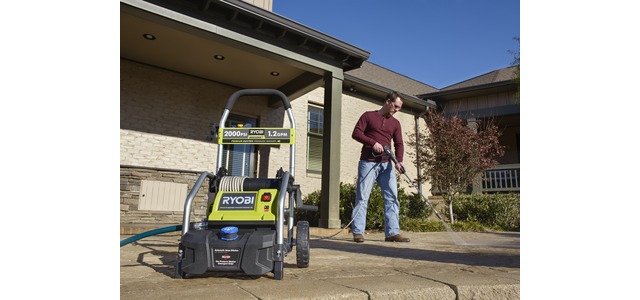 ---
RYOBI 1600 PSI Electric Pressure Washer Fact Sheet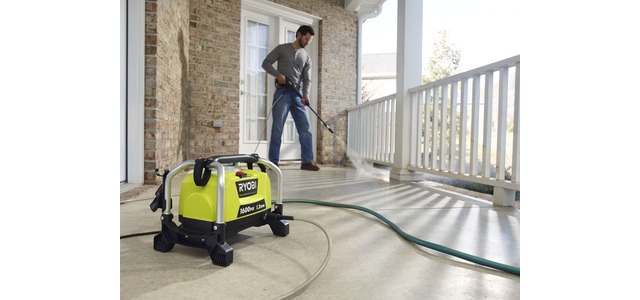 ---
RYOBI Electric Pressure Washers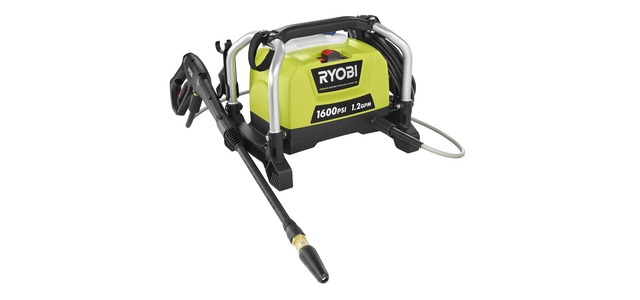 (ANDERSON, SC) – Techtronic Industries Power Equipment is introducing two new RYOBI electric pressure washers to its line-up of outdoor power equipment. Due to the success of the 1700 PSI Electric Pressure Washer, the outdoor power equipment company will no offer a 1600 PSI Electric Pressure Washer and a 2000 PSI Electric Pressure Washer.
All of the RYOBI electric pressure washers combine the convenience of a gas-free unit with the power of a 13 amp motor. Each unit comes with a Turbo Nozzle that provides fifty-percent more cleaning power and on-board accessory storage for user convenience. The entire line is backed by a three year warranty.
The 1600 PSI Electric Pressure Washer is small enough to carry around the house, boat or jobsite, but powerful enough to tackle cleaning projects. Featuring a unique handheld design, on-board detergent tank, and compact roll-cage fame; the unit is one of the most portable and durable pressure washers on the market.
The 1700 PSI Electric Pressure Washer made its debut last year, highly rated for its easy-to-use design. The pressure washer features an on-board detergent tank for easy soap application, and a metal roll cage frame for durability.
The 2000 PSI Electric Pressure Washer is perfect for cleaning driveways, decks and windows. The unit boasts Pressure Plus Technology™ for added power, an on-board hose reel for user convenience and a removable detergent tank for easy soap application and hassle-free clean-up.
Both new pressure washers are available exclusively at The Home Depot and HomeDepot.com
RYOBI Outdoor Power Equipment
The RYOBI brand is the number-one choice for millions of homeowners, outdoor enthusiasts and value-conscious contractors. RYOBI outdoor products offer innovative, consumer-focused power equipment and accessories at an affordable price without compromising pro features. Each gas powered, electric and cordless RYOBI outdoor line is sold exclusively through The Home Depot. For more information, visit ryobitools.com.
###
---
RYOBI PhoneWorks Inspection Scope Makes Gizmodo's Spy Gadget List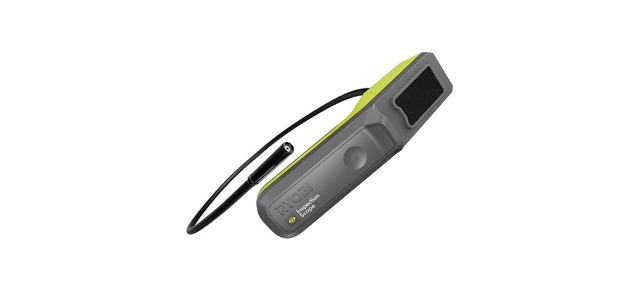 You don't need to be Bond to get your own spy gadgets. You've already got the ultimate spy tool in your pocket: a smartphone. And who would suspect you're spying when you're probably just texting a friend? Here are the apps and peripherals you need to take your phone on a covert mission without Q in your corner. Read more...
---
Categories
Product Line